Lori Zona, CPA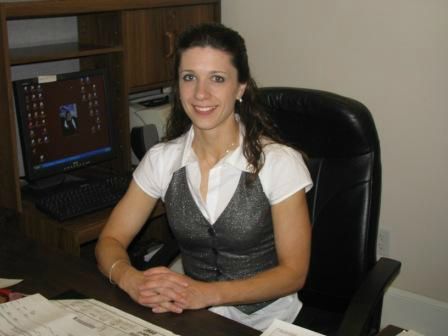 Lori began working with the firm, full time in 2004 as an accountant. She previously worked during the summer for the firm while both in high school and college. Her duties then were everything from janitorial to junior accountant. Lori received her accreditation as a Certified Public Accountant in 2010.
She specializes in corporate taxation and financial statement preparation. She has experience as an expert witness in criminal court cases and represents clients before the Internal Revenue Service (IRS). Lori has a B.S. in Finance, with minors in Business Law and Kinesiology, from Pennsylvania State University, graduating in 2000.
After graduating, Lori opened Zona's Coffeehouse and Creamery, a joint coffeehouse and ice cream shop. She owned and operated that through 2003, and continued running her spin-off Internet gift basket business until 2009. Her experience as an actual owner/manager of a business provides her with comprehensive insights to the real problems that businesses have. In her spare time, Lori competes in regional and national fitness and powerlifting competitions, coaches gymnastics, and loves to spend time with her son.

Terri Bernabie

Payroll Manager
Terri began with the company in 1987 as an administrative assistant. Currently she is the office manager which involves managing all internal office functions. She is also primarily responsible for payroll and bookkeeping services. She prepares non-business tax returns and is responsible for accounts receivable and payable functions for the firm.
She and her husband, Dan, enjoy walks with their dog and fine dining. In addition to being an ardent reader, Terri is an avid gardener.